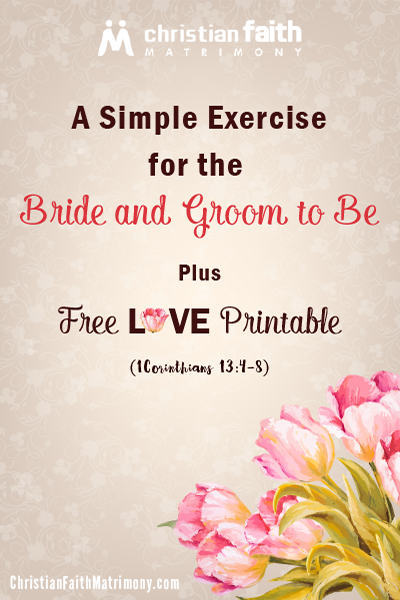 1 Corinthians 13 is a passage every Christian is quite familiar with.
The 'Love' chapter, as it's commonly referred to, has become a part of many marriage ceremonies and is often quoted by young and old alike.
Love is patient, love is kind.
It does not envy, it does not boast, it is not proud.
It does not dishonor others, it is not self-seeking,
it is not easily angered, it keeps no record of wrongs.
Love does not delight in evil but rejoices with the truth.
It always protects, always trusts,
always hopes, always perseveres.
Love never fails.
(1 Corinthians 13:4-8)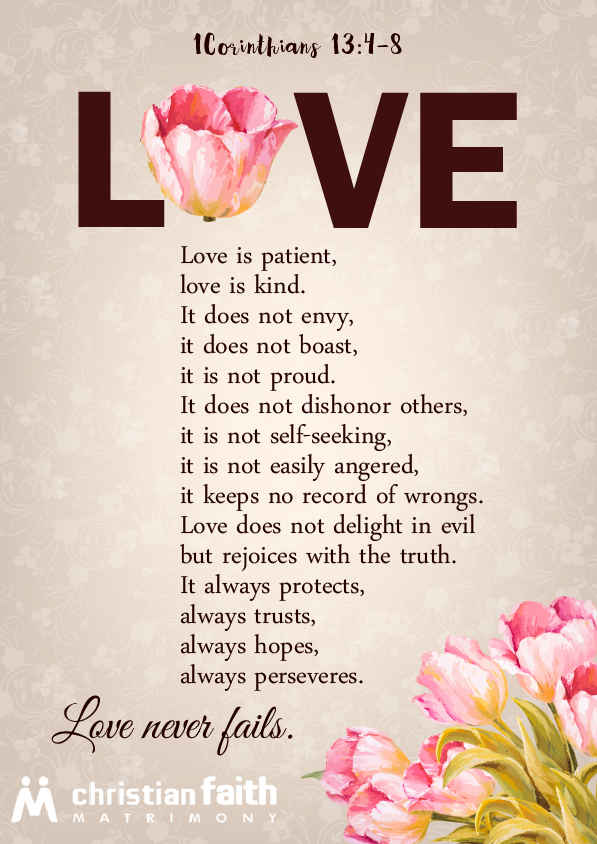 Let's take a look at how this passage on biblical love applies to a couple that's preparing for marriage.
Marriage is a life-long journey of learning how to love another human being who has his/her own strengths and weaknesses. While it may be easy to love a future spouse based on what they're good at, eventually their negative attributes also come into the picture.
At times like that, it's essential to remember that love is not superficial. If we want our own happily ever after, we must be willing to love as God does – unconditionally.
The passage above gives us a list of all the pre-requisites a couple needs for love and marriage, and here's a simple exercise you can do before you marry your intended.
Read through the scriptures above, replacing the word 'Love' with your name.
Does it sound true?
Are you patient and kind? Do you strive against envy, anger and pride?
This allows you to take a hard look at yourself and identify the aspects of your character that you need to change.
Once that's done, it's time to move on to the next step.
Replace the work 'Love' with the name of your future spouse and read the scriptures again.
How much do you agree with those statements?
Is he/she truthful and protective? Do they seek to honor and protect?
This will give you a glimpse of who exactly you are marrying and how suitable you are for each other.
We hope you will take sometime to work on this exercise and prepare yourself for marriage.
Download the free printable below and get started!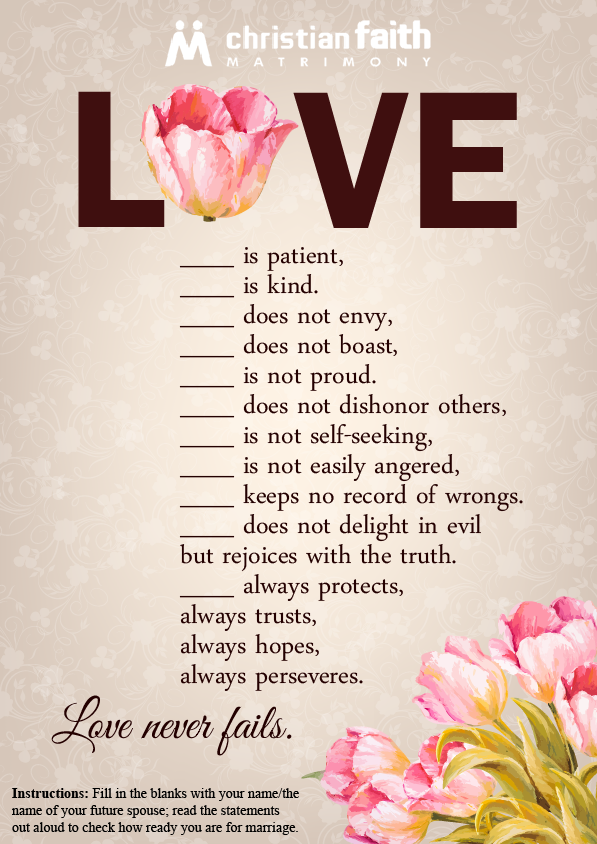 Click here to download the Free Love Printable images in a zipped folder
Click here to download the Free Love Printable as a PDF file